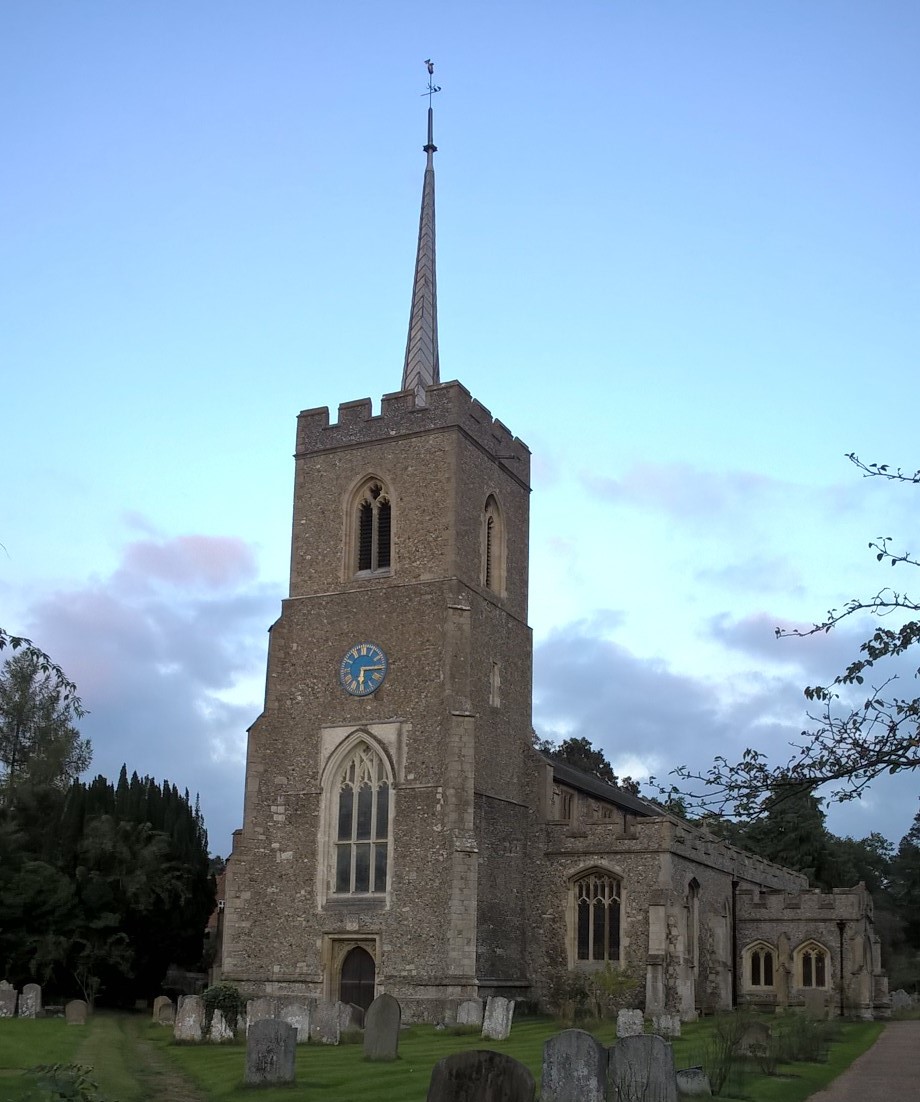 Living God's Love
in Albury,
Little Hadham
and Much Hadham
St Mary's Albury, St Cecilia's Little Hadham,
St Andrew's Much Hadham and St Thomas' Perry Green
This half-term: Harvest Pop-up
Welcome.
To find out more about the life of our churches, including this week's events, please see below.
Contact Details
Rector: Revd Dr Steve Bate
email: rectorhightrees@btinternet.com
Church Administration Assistant: Ms Fiona Forth
Wednesday, Friday 9:00 am - midday
email: muchhadhamrectory@gmail.com
Services have resumed at their regular time in September, with the 11:15 service available online. The number who can attend is limited so would those who wish to attend in church please notify us on 842609 or muchhadhamrectory@gmail.com
The online Daily Service on Zoom is now the 10 am Midweek Service. More details can be found on the calendar.
Churches remain closed outside services but some of our church buildings will be open for a limited time to allow supervised private prayer and reflection. Times of church openings will appear on the calendar.
Text Giving
We are grateful to everyone who supports the ministry of our churches by regular planned giving or through collections in our regular services. As we are no longer gathering in church, donations can now be made by text giving. This can be done as follows:
Albury: Text ALBURYSTM to 70085 to give £5. Texts cost £5 plus one standard text message.
Little Hadham:
Text LHSTCECILIA to 70085 to give £5.
Texts cost £5 plus one standard text message.
Much Hadham: Text MHSTANDREW to 70085 to give £5. Texts cost £5 plus one standard text message.
This can also be gift aided. Agreeing to 'gift aid' your donation, if you are a tax payer, allows the church to claim back an additional 25% of your donation.