Living God's Love
in Albury,
Little Hadham
and Much Hadham
Welcome.
Although we are not worshipping in our church buildings, our churches will continue to pray, love and play our part in caring for the vulnerable.
For updates on the life of our churches and the wider community, please see below.
Please click on the link to see the downloadable 'Staying Connected' leaflet: Staying Connected Leaflet
The Daily Service
Our 10 am short morning service will be streamed each day from Much Hadham Rectory for those confined to home.
In order to join in, please click on The Daily Service
To follow the order of service at home, please use 'Morning Prayer' or download the Daily Prayer app, using the Church of England Daily Prayer link. If you would like a printed copy of the order of service, please phone Steve on 01279 842609 or email muchhadhamrectory@gmail.com Those with only phones at home can now dial in to join The Daily Service over the phone. Please spread the word and look out for the email with details to pass on to anyone you know who would find this helpful.
Staying Connected events - a few helpful hints:
We have made joining the activities as easy as we possibly can!! All you need is an internet connection, an email address and a computer / iPad / smartphone! Activities will hosted via Zoom. Zoom allows multiple people to join an "online meeting". You will be able to see and interact with the activity host and the other participants.
To sign up to any of the activities, please email Ashrafa Sutton (ashrafasutton@gmail.com) or contact Claire Uwins (claire.uwins@mac.com or 01279 842568). The host of your chosen activity will send you an email with a link to a Zoom meeting. Click on the link and you will be connected. You do not need to download anything. Easy as pie!
1. Revd. Dr. Steve Bate will be hosting a live daily service at 10am. To join him go to www.riverashchurches.org.uk
and click the link to The Daily Service. You do not have to sign up via Claire or Ashrafa for the Daily Service.
3. A Virtual Cuppa is an online coffee morning. It will be hosted by Claire Uwins this week. Catch up with your friends from the comfort of your own home!
4. This week's cooking demo will be hosted by Catriona Dodsworth! She will be making tomato soup with tomatoes from the Green Tye tomato farm. Yum yum!
5. Latin & Ballroom Dance by Lesley will be great for fitness and fun.
6. Emma Brown's 5 minute workout is the perfect way to keep fit if you are above 60! It is a recorded video, which Claire or Ashrafa can send by WhatsApp.
7. P.E with Joe is live on YouTube during the week (Mon - Fri) at 9am. You have to subscribe to The Body Coach YouTube channel. Aimed at children, it is good fun for all the family.
8. Finally, "active participation" refers to a booklet of activities (e.g. knitting patterns, general knowledge quiz, brain teasers etc), which we will print and hand deliver every week. Let Claire or Ashrafa know if you would like one.
The printable booklet of activities can also be downloaded from here: Activity Booklet
Spread the word! Help keep everyone in the Hadhams connected!
A Prayer
God of love and hope, you made the world and care for all creation, but the world feels strange right now.
The news is full of stories about Coronavirus. Some people are worried that they might get ill. Others are anxious for their family and friends. Be with them and help them to find peace.
We pray for the doctors and nurses and scientists, and all who are working to discover the right medicines to help those who are ill.
Thank you that even in these anxious times, you are with us.
Help us to put our trust in you and keep us safe.
Amen
With thanks to the Stewards' Trust for forwarding this prayer.
Much Hadham Halo Group
A halo group has been set up to ensure that our friends and neighbours have someone to turn to for help during the coming weeks. If you would like to volunter, or would like to inform us of someone who may like some support please phone 07593876279.
Bishop's Stortford Foodbank
Contributions to the Foodbank are particularly welcome at this difficult time. As the church is now closed, please leave any Foodbank donations on the doorstep at The Rectory.
Worship at home
As we cannot meet in church, a form of worship for use at home can be found here: Worship at home
Full forms of worship for each day, including apps can be found here: Join us in a service of daily prayer
Roots, whose resources we use for our children's work, have provided materials for 'This week at home' as a free resource.
You can access the resources for adults here This week at home for adults and the resources for families here This week at home for families
Val's top tips for worship at home with children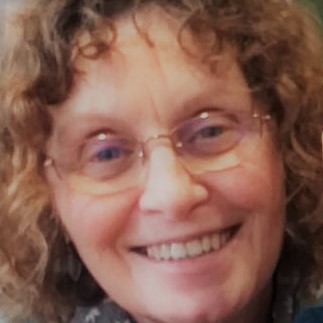 Hello everyone! As everything is from a distance, I have found some ideas for worshipping at home.
Worship for Everyone Family at 4pm, is on Facebook live, or YouTube, Wednesdays and Saturdays. These are by Nick and Becky Drake who wrote songs like 'City on a Hill' and 'Big Family of God'.
One Way UK Creative Ministries are also doing story telling on Facebook on Sunday at 3.00pm and Wednesday at 11.00am.
You can find Christian songs on YouTube. Try starting with 'Full Armor of God Kidspring' (US spelling), which will then be followed by lots of other songs. Also, try searching for children's Christian songs - you will know many of them.
If you have found any other worship ideas, let me know and I will share them.
Sunday services available online
There are no Sunday services in our churches at the moment but you can share in live worship or watch the recorded versions later. Here are some suggestions (click on the underlined link):
'Front room' service with the Archbishop of York
Gas Street Church Online (Anglican)
Holy Trinity Brompton Sunday Online (Anglican)
Trinity Cheltenham live stream (Anglican)
St John's Hartley Wintney, Church Online (Anglican)
All Souls Langham Place, Watch (Anglican)
Junction Church Loughborough TV (Free)
and, from our Catholic friends in Bishop's Stortford
Catholic Parish of Bishop's Stortford Live Streaming
St Mary's
Albury, St Cecilia's Little Hadham,
St Andrew's Much Hadham and St Thomas' Perry Green
Contact Details
The Rectory, Much Hadham
Rector: Revd Dr Steve Bate
Tel: 01279 842609
email: rectorhightrees@btinternet.com
Church Administration Assistant: Ms Fiona Forth
Wednesday, Friday 9:30 am - 12:30 am
Tel: 01279 842609
email: muchhadhamrectory@gmail.com